Letters: A-Basin's Freda Nieters
Image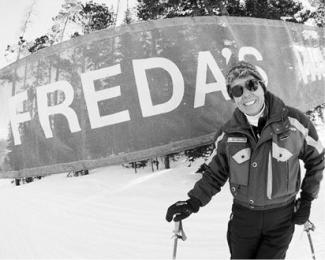 In late July, a celebration was held for the life of Freda Langell Nieters at Arapahoe Basin Ski Area in Colorado. Old-timers learned new tales of Freda from other old-timers. Freda had a lifetime of skiing and of contributions to her sport, from girlhood in Oslo to the collegiate team of the University of New Hampshire and winning the intercollegiate downhill championship. She missed an Olympics only because of an injury, yet soon after beat the entire Norway national team. Years later her daughter Ingrid would make up for her mother's missed Olympics as a cross-country skier in the Lillehammer Olympics. Freda taught as a Nordic instructor and examiner, then in Alpine, primarily at
Keystone and Arapahoe Basin resorts. My understanding is that she was also an Alpine examiner for the Professional Ski Instructors of America .
Hank Thiess, former ski school director at Keystone, where he knew Freda, and at several other resorts, explained about Freda, "An organizer, she developed a cadre of older instructors that took sessions with her and young instructors/coaches with the intent of assuring the ski school's veterans stayed current in their style and knowledge, calling the group "Freda's Flying Fossils." And to instructors she coached regarding their students: "They will never care how much you know until they know how much you care!"
It occurs to me that Skiing History readers who knew of Freda would appreciate knowing of her passing, at 91. And those unfortunate enough to not have known her would also appreciate learning of the legacy of a dedicated life-long skier who brought the meaning of camaraderie and joy to the sport for so many.   
William R Jones
Silverthorne, Colorado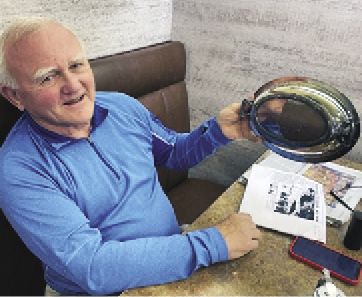 Better Late than Never

During the 1947 Silver Skis race on Mt. Rainier, confusion about the location of the finish line led to a delay in awarding trophies. Don Amick left for home before learning he'd won third place. Early this year, a family in the Yakima Valley sent the engraved platter to the Washington State Ski & Snowboard Museum, which sent it on to Russ Amick, shown here, a mere 76 years after his father finished the race.
Kirby Gilbert
Seattle, Washington
Already a Member?