The Innsbruck Inspiration
Image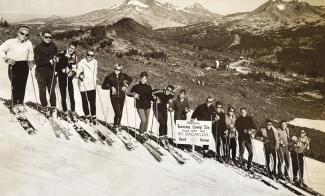 Butting Heads with Beattie en route to the Olympic Dream
In Part I of this series (May-June 2023), Howard Head overcame setbacks and pursued his visionary metal ski design. By 1960, he had captured a large part of the recreational market, and metal skis were beginning to dominate downhill racing. Here, Head staff and U.S. racers recall a time of transition and historic achievement.
Photo top of page: At the Mt. Bachelor training camp, left to right: Starr Walton, Gordi Eaton, Rip McManus, Billy Kidd, Margo Walters (McDonald), Barbara Ferries (Henderson), Chuck Ferries, Joan Hannah, Bob Beattie, Linda Meyers (Tikalsky), Jean Saubert, Annibale "Ni" Orsi, Jimmie Heuga, Bill Marolt, Buddy Werner. Jim Hosmer photo.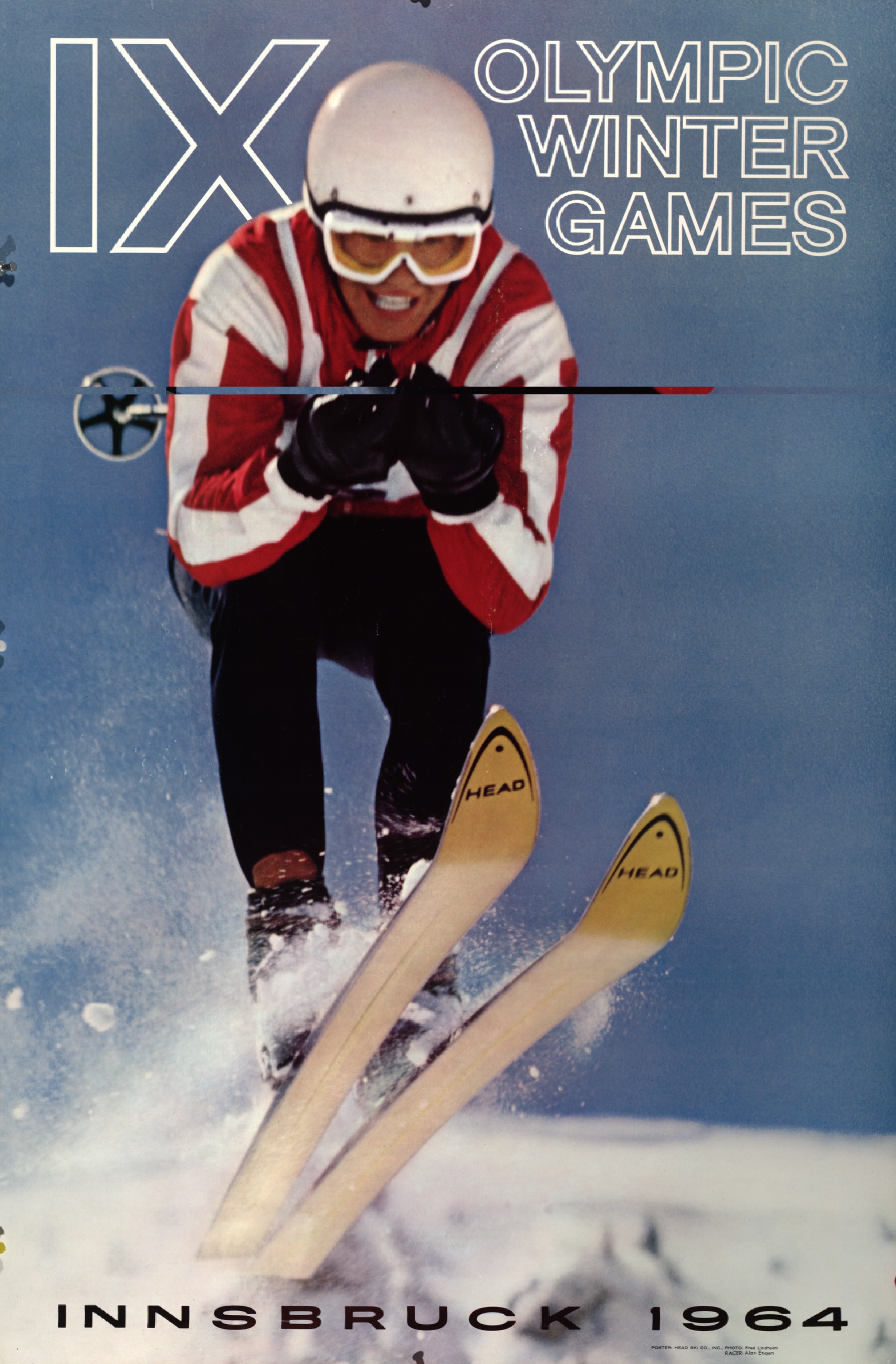 Though American women had been top contenders in Olympic racing, the men had never medaled. In 1961, the National Ski Association picked University of Colorado coach Bob Beattie to renovate the national program. He was authoritative and ambitious, with a background in cross-country skiing and football coaching, but he was not stepping onto a level playing field.
According to U.S. racer Gordi Eaton, "At this time there was a strong emphasis on pro and amateur. We all knew that some European racers were taking money, but we had bought into the Olympic rules." Tough situation for Beattie, the new strait-laced U.S. coach.
He responded to the challenge by creating a de facto national training center within his program at CU Boulder. He arranged athletic scholarships, access to facilities and support from local families.
Racer (and later coach and administrator) Bill Marolt recalls, "We were going to do it the American way. He had a vision for the program, and it was a game changer." There were new advantages for the racers, but challenges, too.
For example, Beattie was fixated on physical fitness. As the leaves turned in Boulder, skiers ran the trails of Green Mountain, did the same type of agility drills as football players and hit the weight room.
Ni Orsi: Beats knew that strength was very important to winning.
Barbara Ferries: We did exactly what the boys did, except we were not allowed in the weight room. [Title IX was a decade away.]
Billy Kidd: Beattie knew how to get the most out of his athletes. And one of the things was you get in better shape than anybody else.
Bill Marolt: It was the Exhaustion Method.
1962 winter was a World Championships year. The skiers took incompletes in their classes and headed to Europe, planning to finish schoolwork in the spring. It was an adventure, especially for the women, who felt they were on their own without a coach (though their travel was managed by Fred Neuberger of Middlebury College). Nonetheless, they got good results.
Buddy Werner, winner of the 1959 Hahnenkamm downhill, was the team leader. He helped Chuck Ferries improve and win the 1962 Hahnenkamm slalom and grab second in the combined. Ferries also won the next slalom, at Cortina. His sister, Barbara, took bronze in the World Championship downhill at Chamonix, and Joan Hannah got bronze in giant slalom. Karl Schranz, of Austria, won the downhill and combined on fiberglass skis made by Kneissl.
Back at the Head factory in Timonium, Maryland, a new model was in the works. The Competition sported two layers of aluminum on top with a thin layer of neoprene rubber between them. This structure had a damping effect to reduce chatter. It was Howard Head's ace-in-the-hole going into 1963.
Head Success in Europe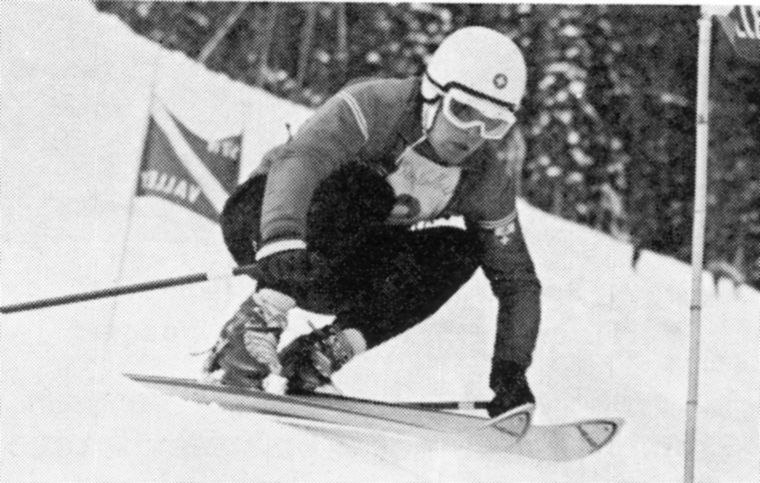 Significant inroads were soon made to the Swiss national team with the help of Walter Haensli, a long-time Head confidant. Swiss skier Josef "Jos" Minsch, on Head skis, won the 1963 pre-Olympic downhill at Innsbruck, upsetting the powerful Austrians. As the European tour and big U.S. events wound down that spring, Werner, on Kästle wooden skis, and Jean Saubert, on Heads, were skiing well.
U.S. Nationals were held that spring at Mt. Aleyska, Alaska. Europeans Minsch, Barbi Henneberger and Willy Favre won some races, but their results did not count toward U.S. titles. Marolt won the downhill. Minsch was fastest in giant slalom but Werner, in second, got that title and also won the combined. Chuck Ferries won the slalom. Saubert took the women's downhill and GS, Sandy Shellworth the slalom, and Starr Walton the combined. Most skied on wooden Kästle or Kneissl skis.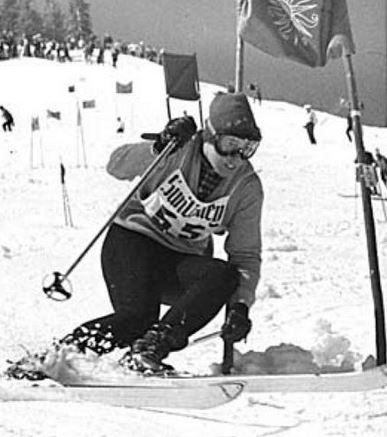 The 1964 U.S. Alpine Olympic ski team was then named—eight men and six women. It was an eclectic group of talented skiers who had earned their spots with key results or were chosen by Beattie. Many excellent racers did not make the cut.
On August 25, 1963, the team met for its first training sessions at Mt. Bachelor, Oregon. The racers stayed at the rustic resort of Elk Lake. It was a fun and challenging situation, and team members had good feelings for each other but mixed feelings about coach Beattie.
Bill Marolt: We had cabins with wood stoves. In the morning, we'd have to build a fire to warm up.
Ni Orsi: We would take the lift up to near the top and then walk up farther to where we trained. No lift. We walked up, skied down and then walked up.
Billy Kidd: Buddy Werner was so gracious and generous, and would help the younger racers.
Barbara Ferries: Linda [Meyers] was the oldest and always the mother, trying to take care of everyone, especially me. Joanie [Hannah] just wanted to race. She had this work ethic—she tried really hard.
Gordi Eaton: Let me say this about Jean Saubert: great lady and a great competitor.
Kidd: Ni was a natural athlete, a champion water-skier. He could do anything and pick stuff up right away.
Starr Walton: Ni was terribly good looking. In Europe, he got in a little trouble because he wouldn't quite make curfew or was out with girls.
Orsi: Beats was a great coach and tried his best to keep me under control. He even had me move in with him and his wife to make sure I was not destroying my Olympic hopes.
Kidd: I had to tape my ankle like a basketball player—couldn't run a lot because my ankle would swell up or collapse. But he [Beattie] saw it as I was just not tough enough, not able to keep up, so he didn't like me that much.
Ferries: There was a bit of tension between some of the girls and Beattie.
Joan Hannah: Beattie was trying to make us all ski the Dyna-Turn. It was his view of how Buddy skied. "Drive those knees!" Problem, he didn't have the whole picture. We ended up slower.
Walton: Women need women coaches. He was a football coach, a boy's coach.
Eaton: I loved the guy. It was time for someone to have this exceptional passion and dedication to U.S. skiing and U.S. ski racers year-round!
Marolt: It was a great situation for team building. Everybody jumped in and went as hard as they could go, which was fun.
A crew from Head set up a wax room in Skjersaa's ski shop at the Mt. Bachelor base. Gordon Butterfield guided strategy and kept notes for the home office. Clay Freeman was a good skier and the racers liked him. The technical savant was Freddy Pieren. According to Head rep Tom Ettinger, "He knew more about how skis work than anyone in the country. Howard always listened to him!"
Kästle set up in an abandoned boat house, while other reps prowled by car from Bend. By the end of the first day, the Head shop had received visits from most of the team and many got filing and waxing help from Pieren and Freeman. Everyone had a common goal: win medals at Innsbruck.
On Tuesday, August 27, Pieren discussed flex patterns. Chuck Ferries opined that men and women need different skis. Tuning work continued. Beattie came by, made a cursory inspection, then left. He returned later to direct the Head team not to work on the racers' skis; skiers should do it themselves. According to Butterfield's notes: "Beattie has not been at all friendly. And it is difficult to evaluate if this is his total preoccupation with coaching or actual resentment."
Reps Warned off Waxing
On Wednesday, Butterfield noted that everyone on the team was testing at least one pair of skis except Werner and Barbara Ferries. Butterfield met with Beattie. It became a dissertation by Beattie on his coaching philosophy, including that ski prep would be a coach/racer domain. The Head crew should not approach team members on the hill, and stay away during dryland training, indoor sessions and meals. Racers could come to the Head shop during their free time to work on their skis and consult with Head techs.
On August 30, Jimmy Heuga took out a pair of Head slalom skis. Werner, Chuck Ferries and Eaton—Kästle stalwarts—did not try the new Head slaloms. Beattie became more amicable.
On Sunday, September 1, Pieren had a chance encounter with assistant coaches Marv Melville and Don Henderson. Both enthusiastically endorsed Head products. Pieren quoted Henderson as saying, "By the time the team gets to Europe, we'll have them all on Heads." Butterfield noted in his report, "Relations are now excellent." But not for everyone.
Walton met with Butterfield and confided she was having problems with Beattie. He advised that she do what he did and talk to the coach, get things out in the open. She was a free spirit, sure about what worked for her. Beattie was regimented, sure that his program was right for everyone. According to Walton, they never did settle their differences.
On September 3, Marolt, impressed by the International Professional Ski Racing Association racers using Heads the previous year, was on GS Comps. He said they were okay, but that he wasn't skiing his best. Walton moved to a slightly longer slalom ski and reported them good. Her morale improved.
On September 4, Freeman drove Beattie to Bend for an appearance at a Rotary Club meeting. They thanked the locals for their support of the camp. Later that day Pieren and Beattie had a long conversation and needled each other a bit. The result was a more familiar relationship going forward.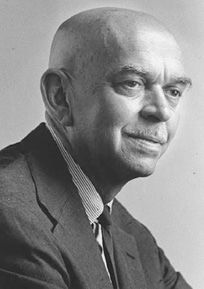 On September 5, Howard Head arrived on the scene. He had breakfast with Bill Healy, president of Mt. Bachelor, and then went up to the training area. As the racers quit for the day, Head greeted each one personally.
Beattie was there and "had to be nothing but jovial," Butterfield reported . Then, surprisingly, he invited Head to address the Olympic team at dinner. This was a clear breach of his own rules and a possible sign of advancement for Head.
On the morning of September 6, the Head team said its good-byes and departed Elk Lake. Butterfield tapped out the last few lines of his report near Reno, where they dropped Head at the airport. It was a hot afternoon in the eastern Sierra. "It doesn't feel the least bit like winter…but our mind's eyes see visions of victory ceremonies at Innsbruck and of medals going to athletes using products made in the USA."
Ross Milne Killed
Just under five months later, at Innsbruck, Orsi was preparing for a training run in the downhill when there was a course delay. He was on 220-cm Head Comps with Marker bindings, having switched from Kneissl and Look. Around the start, racers were warming up amid bare ground and rocks. There was so little snow that the Austrian army had hauled the stuff in to build the course. Orsi recalls that it was "very rough, narrow with little or no snow on the edges."
The delay was for Australian racer Ross Milne, who had encountered people stopped on the course during his run. He veered off into the snowless woods and hit a stump. He died on the way to the hospital. Eaton also had a bad fall in training, tearing a boot upper from the sole and suffering a concussion.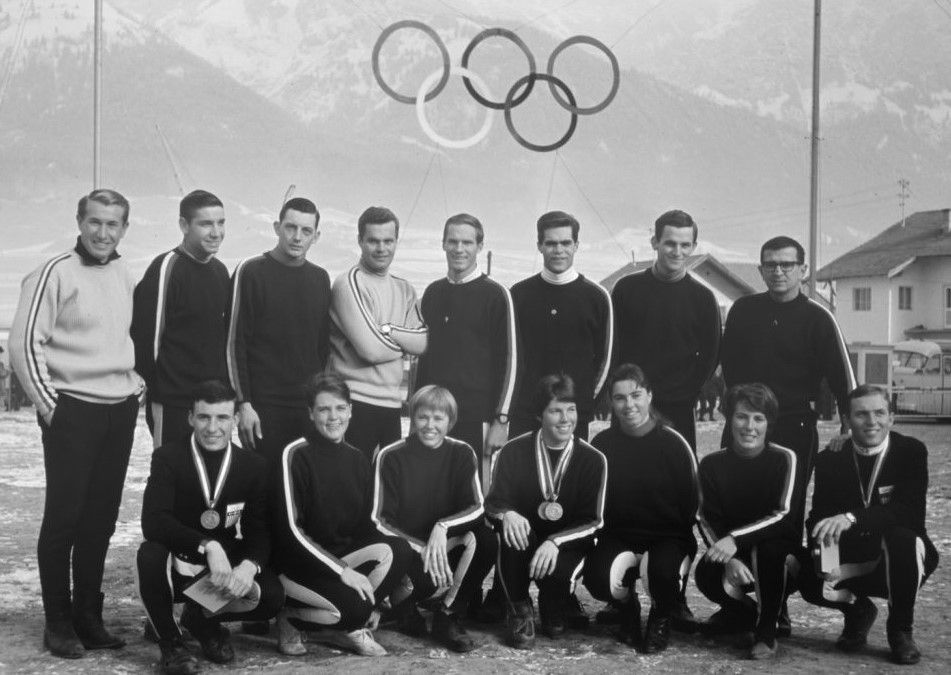 The downhill race, on January 30, followed the opening ceremony by just a day, and Orsi remembers, "I regret not being able to march. Beats had the downhillers stay in their rooms to get a good night's sleep." Beattie had picked Orsi, Kidd, Werner and Chuck Ferries to run what Kidd called the "ribbon of ice." All four finished in the top 20, with Orsi and Kidd leading on Head Comps, in 14th and 16th places. Minsch, on Heads, was just six hundredths off the podium in fourth. Orsi believes the Americans missed the wax but doesn't remember who was responsible. "Our wax was wrong and cost us dearly," he says. Austrian Egon Zimmermann won by .74 seconds on metal Fischers.
Racers who did attend the opening ceremony were thrilled. Barbara Ferries recalls, "I was like, 'Oh my God, look what's happening.' We got the uniforms, we marched in the parade. It was very exciting." Walton says, "That's pretty cool when you walk in representing your country like that." She also had American-made Head skis. "I am representing the United States, and if they have a ski that's worthy, if they've come along with a ski that's good, hell, I'd ski on an American ski."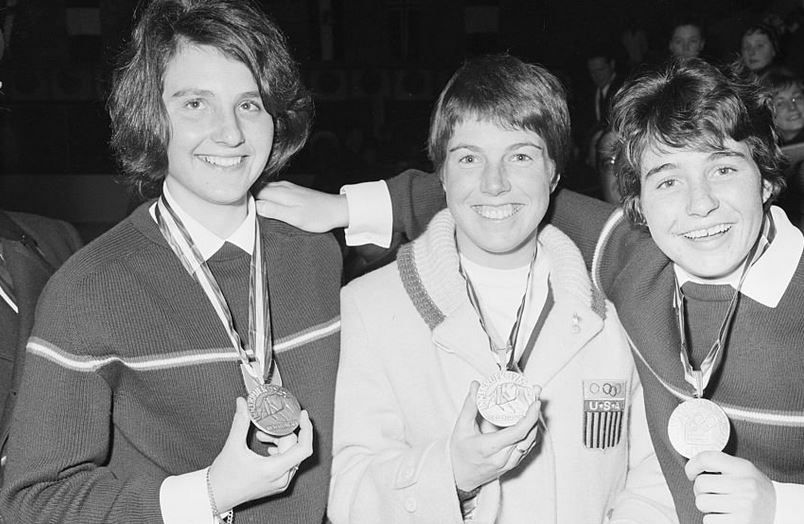 Walton led the American women in the downhill, placing 14th, with Hannah right behind her, Margo Walters placed 21st and Saubert 26th, all on Heads. Hannah was disappointed.
"Beattie missed the wax. There is nothing worse than feeling slow skis on the flat," she says. "The wax should have been skied out. We finished in the order we skied on our skis. Jean Saubert carried her skis to the start and was the last of us."
The men's giant slalom was on a steep, icy pitch, but with a rhythmical set. Kidd placed seventh on Head Comps, and Marolt, from bib 28 and also on Heads, was 12th. Heuga and Werner, both on wooden Kästles, disqualified.
Medals for Saubert, Kidd, Heuga
In the women's giant slalom, Saubert, on Heads, tied for second and secured America's first skiing medal at Innsbruck—the French Goitschel sisters, in first and tied for second, used aluminum Rossignol Allais 60 skis. Barbara Ferries was 20th, also on Heads, and Hannah and Linda Meyers were 26th and 30th. Saubert scored again in the women's slalom, taking the bronze on Head skis. Meyers was 12th and Hannah 19th. Ferries disqualified. The winner was Marielle Goitschel (on the new Dynamic-built RG5 fiberglass skis).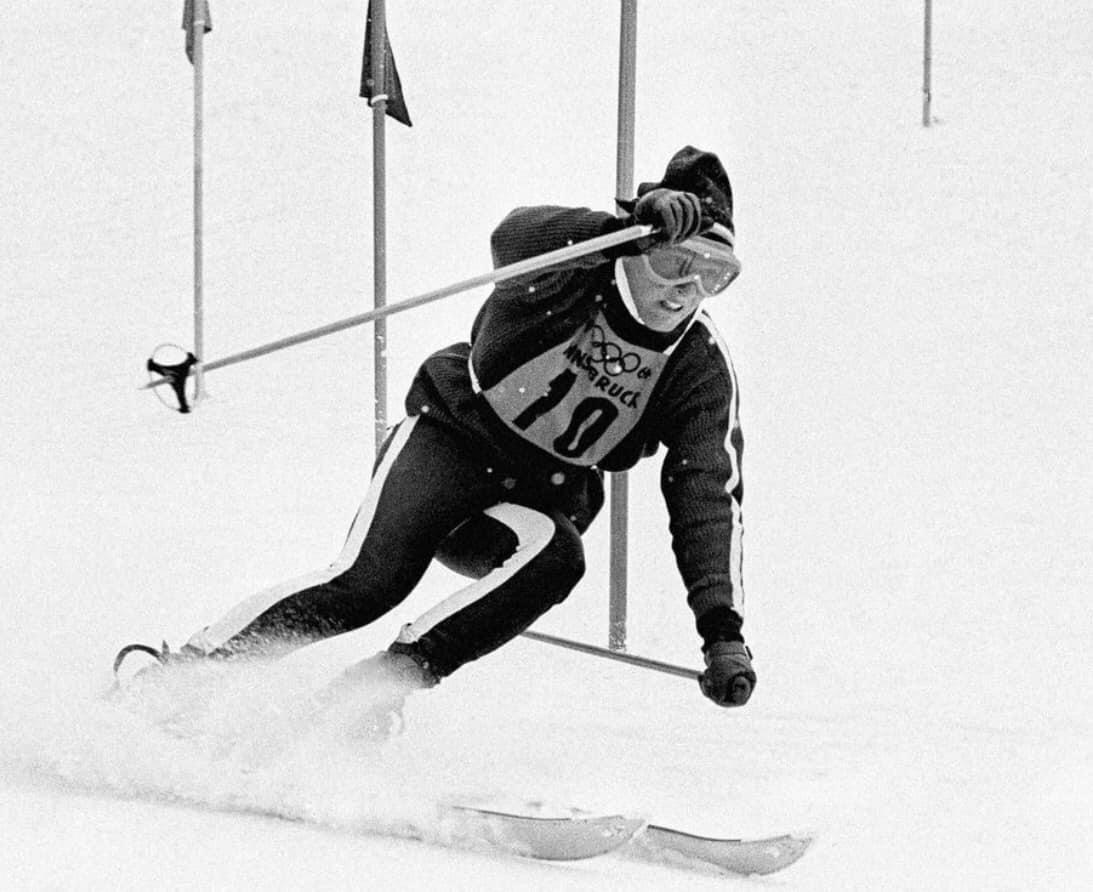 The men's slalom was the last Alpine event of the Games. Beattie entered Werner, Chuck Ferries, Kidd and Heuga, all on Kästle skis. In a very close race, Kidd and Heuga made history for American men by taking silver and bronze. Werner was eighth, and Ferries, characteristically pushing too hard, disqualified.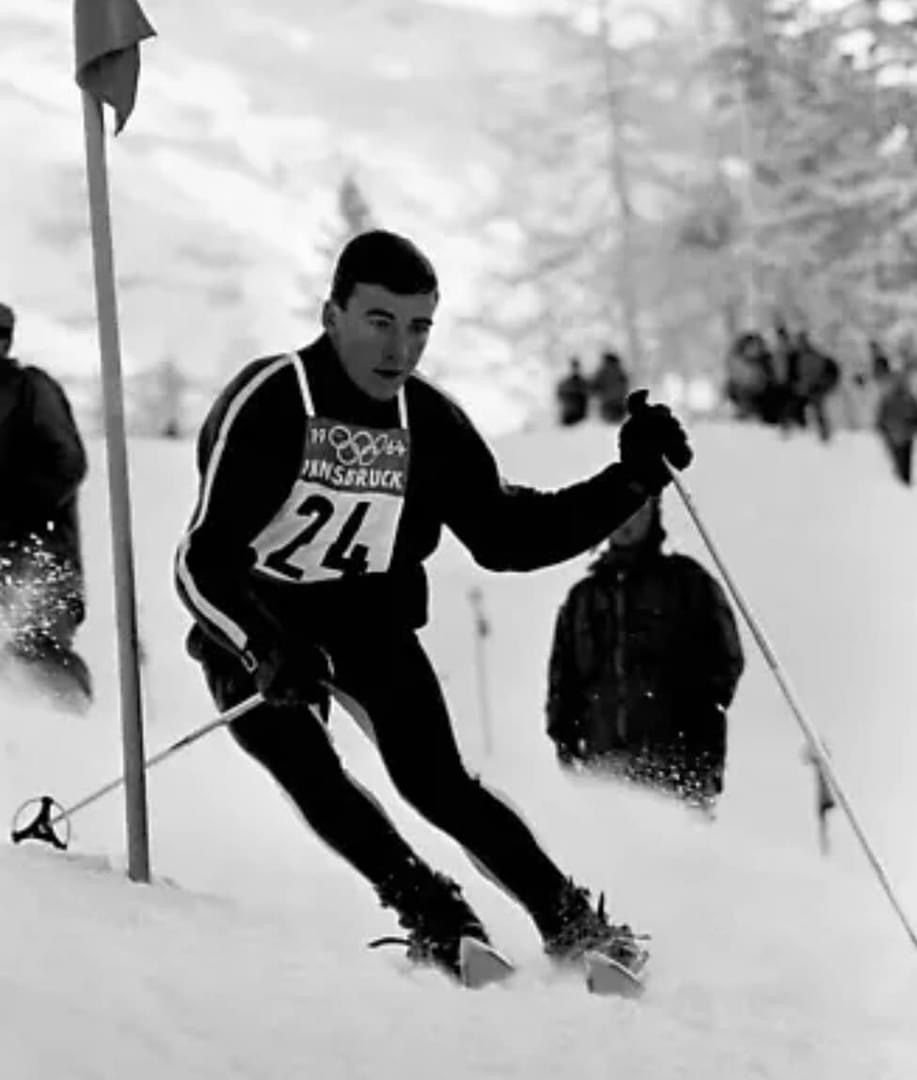 All things considered, it was a fine Olympics for the U.S. team. Beattie's new system essentially worked. The women continued to excel, and the men finally took home some hardware. And Head cracked into the ski racing market. The U.S. box score: two medals for Head and two for Kästle.
Ni Orsi: For the most part we competed against professionals and with such a disadvantage, I think we did extremely well.
Barbara Ferries: The most important thing Bob [Beattie] did for us was that he put us together as a team. We cheered for each other. It was a fabulous time.
Gordi Eaton: Friendships were made, and they still endure. Most of us feel very fortunate to have been involved during this time.
Ferries: The Head skis—that was a big deal for the American team to have those skis.
Starr Walton: I did the best I could do, and for me, at the end of the day, that's my gold medal.
Howard Head continued to innovate in ski technology, but in 1969 he sold the company. He had raised his $6,000 opening bet into a $16 million jackpot. Ever the restless inventor, he eventually got into another sports racket and rallied a new company, called Prince. 


For research help, the author thanks Richard Allen, Abby Blackburn, Christin Cooper, Chip Fisher, Mike Hundert, Leroy Kingland, Brian Linder, Marv Melville, Paul Ryan and all the quoted racers.
Already a Member?