ISHA News: 2023 Fundraising Campaign
Image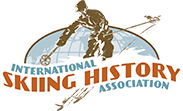 Like every nonprofit in the United States, ISHA closes tax year 2023 with a fourth-quarter fundraising campaign. In a typical year, we receive 48 to 50 percent of our annual revenue in October, November and December. Individual donors contribute about 75 percent of their annual giving in those months. As we go to press at the end of August, we're well on track to meet our fundraising goal this year: Generous individuals have already contributed 27 percent of our goal.
ISHA, and Skiing History magazine, have had a good year, thanks to your support. Circulation of the magazine grew more than 40 percent over the previous year, a welcome vote of confidence in our mission to popularize the culture and heritage of our sport. ISHA runs on the passion, commitment and willingness of our individual members and corporate sponsors to offer financial support. In 2022, membership dues and magazine sales offset 20 percent of our annual budget; your donations paid 48 percent of our expenses (the remainder was covered by corporate sponsorships and investment revenue). Your tax-deductible donation to ISHA enabled:
An ambitious redesign of the website skiinghistory.org, meant to streamline both content search and membership renewal.
The first annual museum grant program of $5,000, encouraging local museums to create new exhibits and programs.
The 31st Annual ISHA Awards Program and Banquet at Big Sky, promoting publication of original research in skiing history, with related events including a vintage fashion show and John Fry Lecture.
Six issues of Skiing History, where an expanded editorial budget enabled us to enlist more regular contributions from your favorite writers. Your donation also helped us meet the challenge of fast-rising costs for postage and printing.
Ongoing oral history videos, published on the website.
During the coming year, ISHA will celebrate the 100th anniversary of the first Winter Olympics held in Chamonix, France, and the founding of FIS in 1924.
Please watch for our fundraising mailer over the coming months, use the bound-in envelope (page 16) to send your 2023 donation or visit skiinghistory.org/donate. ISHA is a 501(c)(3) public charity, eligible to receive contributions from family foundations.
Entries for 2023 ISHA Awards
Authors and producers are invited to submit works of skiing history, in print or electronic format, for consideration for an ISHA award. Eligible works must be published during calendar year 2023, and the deadline is December 1, 2023. For more information see skiinghistory.org/events or email Awards Chairman Rick Moulton, at rick@rickmoulton.com. 
2024 ISHA Museum Grant Applications Now Being Accepted
The International Skiing History Association is accepting applications for the 2024 Museum Grant of $5,000.  The funds are for capital projects intended to help a ski museum increase its awareness and community support. Any nonprofit ski museum in the world may apply. Applications are being accepted in English, French, German, Italian, Spanish, Norwegian and Japanese.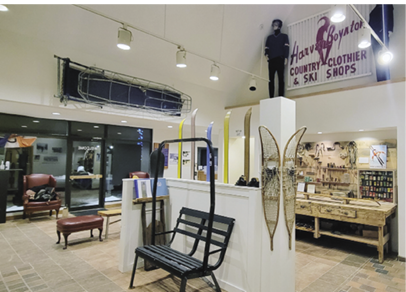 The application window will close noon EST December 20, 2023. Funds must be used for projects such as a new exhibit, artifact acquisition for display or a remodel of an existing exhibit. The project must contribute to the museum's knowledge base and aid in ISHA's mission of preserving skiing history. Selection of the 2024 grant recipient will be announced on February 1, 2024, and will be awarded at the ISHA Awards Banquet March 22, 2024, at the Black Rock Resort in Heber City, Utah.
Interested ski museums should contact Janet White, ISHA executive director for information on how to access the application. She can be reached at janet@skiinghistory.org.
Recipient of the first annual ISHA Museum Grant, the Maine Ski and Snowboard Museum will use the $5,000 award to support curation and creation of a new exhibit, which will be housed in the museum's recently relocated and expanded facility. The museum is located in Carrabassett Valley, Maine.
Already a Member?