Board of Directors
RICHARD ALLEN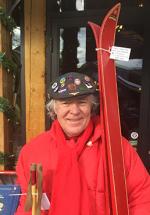 Richard Allen began collecting skis and other gear in the late 1980s, including a pair of handmade Norwegian wooden skis that his grandfather used in the early 1900s. Richard's passion for skiing is homegrown: His father Ken was a "ski bum" as a young man and followed the snow as he looked for work. He enjoyed skiing the early years of Alta, Sun Valley and all over Colorado. Richard also comes from many generations of skiers from Norway.
Richard began skiing as a small child. He visited Aspen for the first time in 1959 and moved there in 1975. While running his Alpine Cleaning business, he pursued his ski-collecting hobby, filling four storage lockers in Carbondale with ski memorabilia.  
Since the mid-90s Richard has been providing ski areas with fun services, including ski-themed parties, vintage ski races, ski fashion shows, all forms of ski decor for events and old-time ski photos. Since 1996, his van has been used as a traveling ski museum, and still is today. By 2002 it was clear that Richard need to turn his hobby into a business and start getting paid, so he could cover the cost of storing and collecting vintage ski memorabilia. Thus Vintage Ski World, LLC was born. Additionally, he began offering posters, photos, DVDs and all of his ski equipment for sale through his online store, www.vintageskiworld.com.
Vintage Ski World, LLC, has from the early 1990s gradually acquired one of the largest private collections of antique ski equipment, clothing, posters, books and memorabilia in the world. "Skiing has been a huge part of my life since I can remember, and running a ski-related business as unique as Vintage Ski World is a dream come true," he says. "I love my job!" 
LISA BALLARD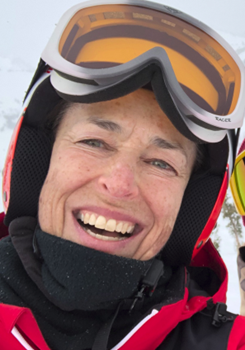 Lisa Ballard, formerly Densmore, has been a competitor, coach, official, ski and ski boot designer, marketing consultant, event producer and journalist. She began racing at age six at Whiteface Mountain near Lake Placid, New York. While attending Stratton Mountain School in Vermont, she competed on the U.S. Ski Team, and then spent four years as a member of Dartmouth College's NCAA Division 1 ski team (1980 to 1983). She then raced on the Women's Pro Ski Racing Tour for six years (1985 to 1990). As a masters racer, Lisa garnered seven FIS Masters Criterium (world championship) golds and more "globes" (8) on the FIS Masters Cup than any American, including three overall Super G titles (2017, 2020, 2023), one GS title (2022) and two age group titles (2020, 2022). She finished the 2023 season ranked number one in Super G, second overall, in GS and in her age group, and fifth in slalom. In addition, she has earned over 100 national masters titles since 1991 across all ski racing disciplines. US Ski and Snowboard has presented her with the prestigious Al Sise Award, as Masters Skier-of-the-Year, six times. She has been a member of the U.S. Alpine Masters Ski Team, an honorary team that recognizes the top-ranked man and woman in each masters age group, all but three years since 1991. She currently serves on US Ski and Snowboard's national masters working group, as team captain at various FIS Masters Cup events and on the Alpine Competition Committee (ACC) for US Ski and Snowboard's Northern Division.
As a ski coach, Lisa is certified by both PSIA and US Ski and Snowboard. During the 1990s, she was the instruction editor for Snow Country Magazine and the director of the Snow Country Ski Schools in conjunction with the PSIA Demo Team. At the same time, she founded a national ski instructional program for women that raised money for breast cancer research and patient support. That program has since morphed into the "Your Turn" women's ski clinics, which Lisa hosts each winter at ski areas around the U.S. She also coaches racers of all ages at Big Sky and Red Lodge Mountain in Montana, at masters camps that she organizes in the Rockies, northeastern US and South America, and as a guest coach for other programs and camps as time permits. She has served as a Trustee of Stratton Mountain School; on the nominating committee for the U.S. Ski and Snowboard Hall of Fame; and on the boards of the New England Ski Museum and New England Masters Skiing.
A three-time Emmy-winning TV host and producer with five additional Emmy nominations, Lisa has covered skiing for CBS, NBC, ESPN, VERSUS, The Travel Channel, A&E, Turner Sports, Outside TV and The Weather Channel. In 2014, she received an Ullr Award from the International Ski History Association and an Emmy nomination and as the producer and co-writer of the film, Passion for Snow, a documentary covering 100 years of skiing history.
Lisa has also received numerous awards from journalism organizations including the North American Snowsports Journalists Association (NASJA), the Outdoor Writers Association of America (OWAA) and the Society of American Travel Writers (SATW). Her by-line has appeared in SKI, SkiRacing.com, NSAA Journal, 32 Degrees, Backcountry Skier… and hundreds of other magazine and websites.
SKIP BEITZEL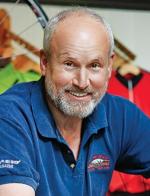 Skip  has the sport of skiing in his DNA.  Beginning with his first ski lesson in Zermatt, Switzerland at the age of four, and growing up in a family of skiers, Skip started skiing weekends at Stratton when it first opened in 1961.  In Vermont, his family purchased the first condo at Smugglers Notch (in the 1960s, known as Madonna Mountain). He raced for the Madonna Cats alongside a couple of the Cochran sisters.
In 1968, two things changed Skip's life: he discovered the new sport of freestyle skiing, and he discovered ski retailing. When he was a high school freshman, he  begged Jimmy Ross for a job at Hickory & Tweed ski shop in Armonk, NY, and began by sweeping the shop floors.  Throughout his high school years, he worked his way up to the sales floor.
He also quit ski racing, and started flipping and skiing the bumps. He competed in the first freestyle contest at Waterville Valley, N.H. His bunkmate at Paul Pfosi's Lodge was a young college student from Vancouver, B.C. named Wayne Wong.
In 1972 Skip entered the University of Vermont. He continued working at Hickory & Tweed during the holidays and summers. And he continued his freestyle pursuits on the Chevrolet Professional Freestyle Tour.
After the University of Vermont, Skip returned to Hickory & Tweed, working full-time during the fall/winter seasons. In 1977 at Ocean City, N.J., he built Wonder Wave, the first skateboard park in the Northeast.
In 1978 Skip entered The Harvard Business School. After graduating in 1980,  he went to work in account management at the Young & Rubicam advertising agency in New York City. 
In 1986, Skip purchased Hickory & Tweed from Jimmy Ross, who had started the shop in 1961. Hickory & Tweed remains a unique and different shopping experience, albeit now with a thriving bike business added to the mix. Skip's wife, Michaela, has been the lead soft goods buyer for over two decades. His oldest son, Mac, recently left his career at the same Young & Rubicam advertising agency, to start Hickory & Tweed's online shopping presence and plans to launch the store's own brand.
JEFF BLUMENFELD, Vice President/Communications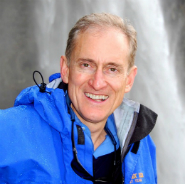 Jeff Blumenfeld, a public relations professional and principal at Blumenfeld and Associates PR, based in Boulder, has dedicated his career to wintersport promotion, starting in the late 1960s when at the tender age of 16 when he drove a team of sled dogs down New York City's Central Park South as a promotional stunt for Holiday Mountain in Monticello, NY. After graduating from the S.I. Newhouse School of Public Communications at Syracuse University in the mid 1970s, Jeff, a lifelong skier, worked at Burson-Marsteller Public Relations and Dorf/MJH Public Relations in New York City.
In 1980, he founded his own public relations agency; first project was representing Spalding skis and Caber boots during the 1980 Olympic Winter Games in Lake Placid, NY. Soon after, Blumenfeld began a seven-year association with Ski The Summit, a marketing consortium that included Breckenridge, Keystone, Copper Mountain, and Arapahoe Basin in Colorado.
Other wintersports clients served: Bromley, Cranmore, CW-X Performance Apparel, Du Pont, Fischer Skis, Head Skis, Jackson Ski Touring Center, Jiminy Peak, Killington, Kneissl, LEKI, Michelin Technical Soles, New York Ski Show, Ski The Rockies, and Trak, among others. 
He is recipient of the North American Snowsports Journalists Association's 2017 Bob Gillen Memorial Award for achievements in snowsports public relations and communication.
Blumenfeld has covered cold weather expeditions since 1994 in his monthly newsletter, Expedition News (expeditionnews.com), which is excerpted quarterly in The Explorers Club Journal. He is a Fellow of both The Explorers Club and Royal Geographical Society. His book, Get Sponsored: A Funding Guide for Explorers, Adventurers and Would-Be World Travelers (Skyhorse) chronicles a number of ski expeditions to the North and South Poles.
Blumenfeld, a board member of Voices of Sept. 11, a leading victim's advocacy non-profit, resides in Boulder with his wife Joan, a descendant of a WWII 10th Mountain Division solider. His two adult daughters live nearby. Since 1972, he has kept a ski log of every day spent on the slopes and has tallied over 900 days on snow. He says he'd like to ski his age, but work gets in the way. 
MIKE CALDERONE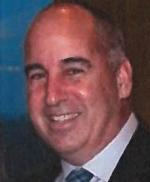 Since 2006 Mike has been president of the Metropolitan New York Ski Council, an umbrella organization of 45 ski clubs with more than 20,000 members. Mike is active with the National Ski Federation, serving on the membership services committee where he solicits discounts for members on travel, lodging, and recreational activities.  He was instrumental in the New York Council joining National Ski Areas Association, SnowSports Industries of America and United States Ski and Snowboard Hall of Fame.  Mike is currently the sales ambassador for Mt. Snow in Vermont, and has served in the same capacity for Okemo. These positions brought him into close contact with local ski shops and ski clubs. Mike is also an avid collector of old ski books and everything ski.

An avid skier for many years, Mike is a member of ISHA, Friends of Tuckerman Ravine, the New England Ski Museum and the 10th Mountain Division National Association. Mike has been in the construction business for over thirty years and is currently the project manager for Restani Construction in Queens, N.Y.  The company builds roads, bridges and tunnels. Between ski trips he lives on Long Island with his wife Jennifer.

"I believe that ISHA is important because it keeps the origins of the sport alive," Mike said.
WENDOLYN HOLLAND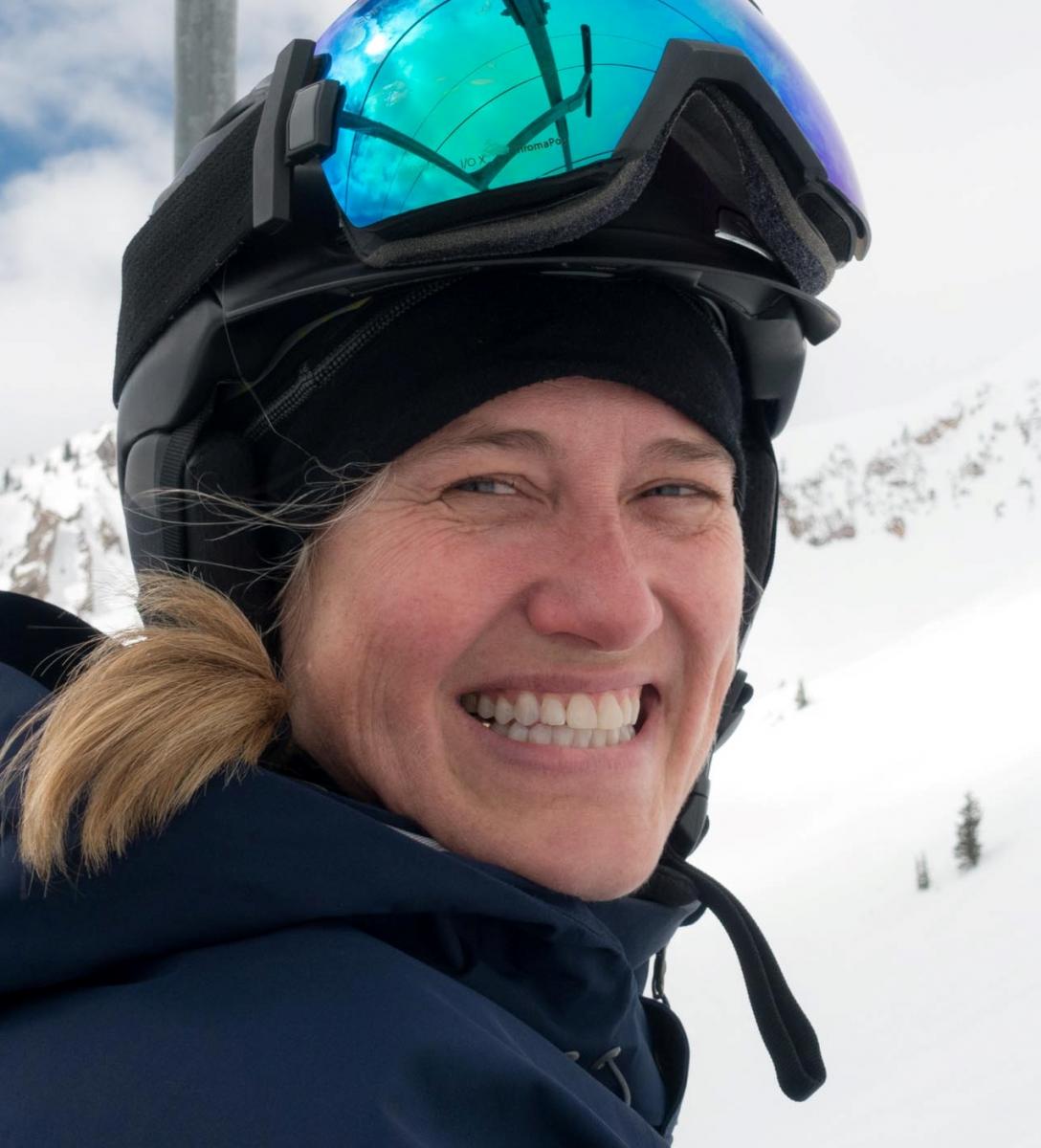 Based in Sun Valley, Wendolyn is managing director of Holland Consulting, LLC. She advises on finance, technology, and policy, focusing on clean energy, sustainability and nuclear technologies, nuclear waste, and Native American communities. From 2008 to 2011 she served as senior advisor for commercialization in the Office of Energy Efficiency and Renewable Energy at the U.S. Department of Energy, then as director for strategic development and technical partnerships at Savannah River National Laboratory. She led the Washington, D.C. effort for Polarnet, LLC, an Arctic optical fiber project to connect Asia and Europe. She earned her JD, LLM in taxation, and certificate in trusts and estates from Georgetown Law in 2017, her MBA at Kellogg School of Management in 2001, and her BA in history and environmental studies from Yale in 1991, where she raced on the ski team. In 1998, Holland wrote and published Sun Valley: An Extraordinary History, which grew from her Yale senior thesis. The book garnered the Ullr Award from the International Skiing History Association as well as the Benjamin Franklin Awards in both Best Sports and Best New Voice from the Publishers Marketing Association. She serves as vice chair of the Ketchum Historic Preservation Commission. She is a frequent lecturer on U.S. renewable energy policy and Western Americana and has been an Idaho resident for thirty years.
KEN HUGESSEN
Toronto-based management consultant Ken Hugessen has been elected to ISHA's Board of Directors. Ken grew up skiing in Montreal, and raced both Nordic and alpine events for the Sedbergh School, Bishop's College School and Lower Canada College. He holds an Honors BS from Sir George Williams University, an MA from Dalhousie University, and an MS from the University of Chicago. In 1974 he joined Mercer Inc. and for three decades managed Mercer practices in Toronto, Calgary, Chicago and New York, rising to Managing Director. He continued to ski, winning the Canadian Ski Marathon (197?) and the Laurentian Loppet (197?). In 2006 he founded Hugessen Consulting, advising boards on executive compensation and related performance, governance, and shareholder matters.
DAVID INGEMIE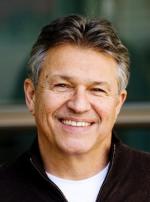 Dave began his career as a ski instructor and ski-resort manager, but joined the member-owned trade association Ski Industries America (SIA) in 1976 and assumed its presidency in 1981. He supervised a short, tumultuous marriage between SIA and NSAA, and was more successful keeping the fast-growing snowboard business within the organization – a transformation that changed the name to Snowsports Industries America. David retired from SIA in 2016 and now serves on the boards of both ISHA and the U.S. Ski and Snowboard Hall of Fame and Museum. He was inducted into the Hall of Fame in 2016.
JOE JAY JALBERT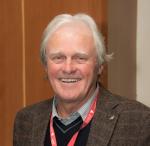 Joe Jay Jalbert began skiing at age five in Mullan, Idaho and dominated PNSA racing as a four-time Junior Nationals Team member. While studying at the University of Washington on an academic scholarship he was recruited to ski and captained the UW ski team. He raced internationally prior to the debut of the World Cup and narrowly missed a spot on the 1968 Olympic team.

Jalbert landed a role as ski double for Robert Redford in the 1969 classic film Downhill Racer, and learned to shoot film by carrying a camera down the Lauberhorn course. He won his first Emmy for cinematography in 1971, for a CBS network feature from Sun Valley with Jean-Claude Killy and Peggy Fleming. In 1972 he launched Jalbert Productions International, and now has more than 800 productions to his credit. In 1975 he won the first of 16 category titles at the International Ski Film Festival, taking best of show a year later with Just a Matter of Time, a documentary on the classic 1976 Olympic downhill matchup at Innsbruck between Franz Klammer and Bernhard Russi. That film would springboard Jalbert Productions into the global spotlight starting a series of four IOC Olympic and 13 FIS World Championship official films. He distributed his films through broadcast syndication – a field in which he remains an industry leader. He negotiated a unique partnership with the IOC and FIS to gain wide distribution for Olympic and World Championship films. For over 20 years Jalbert produced official films for the U.S. Ski Team.

In the course of his career, Jalbert won more than 30 international film awards plus 16 category prizes at the International Ski Film Festival. In 2002 he was honored as the FIS Journalist of the Year, and in 2007 received ISHA's Lifetime Achievement Award.
 
WINI JONES, Vice President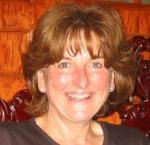 Wini grew up in Calgary, Alberta, and began skiing at three. She raced and became a certified ski instructor.  Skiing became her career. Deciding at 16 that she wanted to be a skiwear designer, she took degrees in textile science and French at the University of Montana, then attended Hetzendorf Modeschule in Vienna, Austria. She taught skiing -- in French and German -- at Zermatt, Switzerland and Innsbruck, Austria, and spent a summer teaching swimming in Lausanne Switzerland.  
Wini spent 30 years at Roffe Skiwear in Seattle, as vice president for design and marketing. The factory produced 10,000 garments a month, and sold through 1,000 retailers across the United States. Wini established Roffe licensees in Canada, Australia and Japan. Wini won numerous national design awards and was inducted into the Council of Fashion Designers of America (CFDA) --and was honoted as Ski Magazine's Woman of the Year.  After retiring in 1996, Wini ran the judging of a worldwide design contest for Malden Mills, maker of Polartec fabrics. She has been involved in many local organizations on Bainbridge Island, Wash., where she makes her home, and was named Kiwanis Citizen of the Year in 2007.

"Skiing history is so full of creative entrepreneurs, of courageous people, and of wonderful stories centered around a sport that creates 50 million skier days a year," Wini said.  "It needs to be remembered and ISHA is preserving that history"
SETH MASIA, President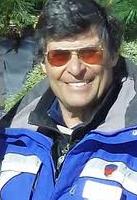 Seth began skiing during a climbing trip to Chamonix in the summer of 1968, while attending the University of Chicago. He joined the staff of SKI Magazine in 1974, and served as editor of SKI Business, managing editor of Cross Country Ski Magazine, and senior editor/technical editor of SKI Magazine. The work took him around the world to ski, and everywhere he went he saw glaciers melting. So he began writing about climate change in 1990, and in 2007 earned a master's degree in environmental journalism at the University of Colorado/Boulder. That year he joined the American Solar Energy Society as an editor of the magazine SOLAR TODAY; he later served as executive director of ASES.

In 1993, Seth joined K2 Corp. as product manager for alpine skis, but returned to SKI a year later as general manager/online products, and launched the magazine's award-winning website, skinet.com. He was recruited as a website producer by Microsoft Corp., then worked at Intrawest as director of internet strategy. Seth has managed ISHA's website since shortly after it was launched by Mort Lund.

Seth has taught skiing since 1984, at Squaw Valley, Vail and Snowmass, and has served on the board of directors of the Colorado Ski Museum. He is the author of half a dozen books on mountain sports, and has won several awards for writing and website innovations. He has written for Backpacker, Outside, The New York Times and dozens of other publications. He has long been a frequent contributor to Skiing History magazine, and today serves as its editor. In 2023, Seth was inducted into the Colorado Snowsports Hall of Fame.

"Every sport has its great characters and fascinating tales," Seth said. "Skiing, as a sport and culture, has more than its share of great stories, told in many languages. They're all worth retelling, and in particular it's great fun to squirrel out the truth behind each myth."
JOHN MCMURTRY, Vice President/Development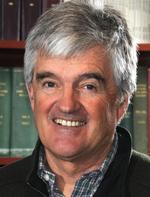 John McMurtry served as coach, director of athlete development and alpine director for the U.S. Ski Team and U.S. Skiing during some of the most successful periods in the team's history.  Currently, he is the executive director for the Lake County Community Fund in Leadville, Colorado. 
From 1976-84, and 1987-90, John served as head coach of the women's Can Am and Europa Cup squads, head technical coach for the women's Olympic and World Cup Teams, Director of Athlete Development and Alpine Director. During the period, 1980-84, his athletes won every major international title, including the Women's Nations Cup, individual overall World Cup Title, two Giant Slalom World Cup Titles, one Slalom World Cup Title, six World Championship medals, and Olympic Gold and Silver (1984). The period is one of the most successful four years in U.S. Alpine skiing history, as the Nation's Cup title has yet to be repeated. 
 As U.S. Skiing Director for Athlete Development and Alpine Director (1987-1990), he organized and implemented the first comprehensive national junior development plan following the merger (1988) of the U.S. Ski Team and the United States Ski Association. During his tenure, the U.S. world junior teams dominated the World Junior Championships winning fourteen medals (eight gold).
 Between 1987- 90, he worked with Dr. J. Richard Steadman in South Lake Tahoe, California developing fitness and rehabilitation protocols for Dr. Steadman's patients.  From 1994 through 2017, he served as the primary development officer for the Steadman Philippon Research Institute. In 2017 and 2018, after 21 years of volunteer Board service, John was selected to be vice president of development for the Colorado Ski Museum and Hall of Fame.
 John was inducted into the Colorado Ski Hall of Fame in 1995, and the U.S. Ski and Snowboard Hall of Fame in 2014.
As a teenager, he lived in Austria with the alpine director of the Austrian National Ski Team, Professor Franz Hoppichler (son-in-law of Professor Stefan Kruckenhauser) and family. He studied and trained as an aspiring ski racer with the Austrian junior and national teams. Later, he skied for the University of Denver under Willy Schaeffler and earned a Bachelor's degree in political science (minor German literature) as well as a Master's Degree in exercise science. He also earned an MBA from the W.L. Gore School of Business, Westminster College of Salt Lake City.
John and his wife Jeanette have three daughters, Jessica Rose, Jenevieve Virginia, and Jordan June.
RICK MOULTON, Chairman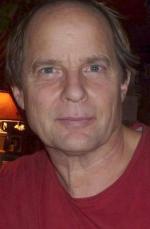 Rick studied mass communication at the University of Denver, then became an independent filmmaker. While attending the University of Hawaii's East West Center in the 1960s, he made the surf movies Freeform and Oceans. Returning to Vermont in 1973, with his wife Melinda and year-old son, he joint Vermont Public Television.

The couple produced Legends of American Skiing in 1983, and Rick has specialized in ski history projects since then. He did yearly films for SKI and Skiing magazines, for snowsports manufacturers, for many ski resorts and for most of the national skiing nonprofits, including several for the U.S. National Ski and Snowboard Hall of Fame, the National Ski Patrol, and the New England Ski Museum. He made the Vermont Memories series, Northern Railroads and the George Aiken Story for Vermont Public Teleivsion; Change Challenge for the Orton Foundation; and Through the Years for SE Group, a consulting firm in Burlington, Vt. His Web Exhibit  Making A Legend: Lowell Thomas & Lawrence of Arabia - Creating History has won several awards and currently posts over 100,000 hits per month. In 2012 he helped to produce Passion for Snow, a documentary about the role Dartmouth College has played in the evolution of North American skiing.  He's now working on a documentary about Lowell Thomas and broadcast journalism in the 20th century.

Rick is chair of the ISHA awards committee, which annually recognizes the creators of the very best of skiing history in print and video.
HENRI RIVERS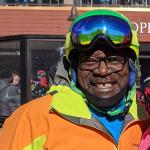 Henri Rivers, a native New Yorker, has been an avid skier since 1975. He was elected president of the National Brotherhood of Skiers (NBS) in March, 2020. NBS comprises 50 ski clubs in 43 cities, with 3500 members. A PSIA-certified instructor and USSA official, he coaches in the alpine race program at Windham Mountain, New York.
Henri became involved with the National Brotherhood of Skiers in 1996, first as a local ski club president and then as Midwest regional competition director. In 2003 he became a coach for the NBS national team and in 2008 was appointed the Olympic Scholarship Fund Administrator. During his tenure as OSF administrator he grew the national team to 15 athletes. In 2016 he was appointed national competition director and in 2018 was elected executive vice president of the NBS. He served for two years and was elected national president.
After 25 years managing large construction projects including hospitals, dormitories and other municipal facilities, in 2007 Henri founded Drumriver Industries, which designs and builds renewable energy projects.

CHARLES SANDERS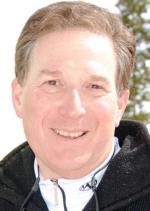 A well known music producer, music industry attorney and Chairman Emeritus of the music community's foremost social outreach charity, WHYhunger, Charlie Sanders joined the ISHA board nearly a decade ago following publication of his history of the US 10th Mountain Division entitled "The Boys of Winter" (UP Colorado 2004).  That book was honored in 2005 with an Ullr Award by ISHA, and with the Bill Berry Sports Journalism Award by the Western Ski Association.  He has also contributed to publications that include "Passion for Skiing," (the history of skiing at Dartmouth that was honored by an Ullr Award in 2011), and recently received an Emmy Award (2014) for his production of an early grades animation  project illustrating the importance of protecting and encouraging artistic expression.
An avid international skier, Charlie is closing in on his goals of skiing on 150 mountains across all seven continents by the end of 2015.  He is also currently completing a book tracing ski escapes of political dissidents from the Third Reich, in which he will recount the history of the "lost" Euro-Judaic mountaineering world of the pre-WWII era. 
Charlie is likewise active in the movement to publicize the dangers of global warming and glacial melting, a passion he brings to ISHA.  "I love ISHA as an organization because it is dedicated not only to the preservation of skiing history and heritage," he notes, "but to ensuring the continuation of skiing's legacy for future generations.  Continuing that tradition is going to take extremely hard work, in light of the devastating threat not only to our sport, but to our planet, presented by human-induced global warming.  Only by working together can we avert this looming ecological tragedy, and be certain that our children will inherit the legacy of beauty and winter sport that ISHA seeks so passionately to celebrate and protect."  
BOB SODEN, Treasurer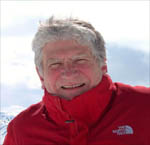 For many years Bob has been actively involved with ISHA having written a number of articles for Skiing History magazine including a lengthy article on Jay Peak in the August 2014 issue that is part of a book he is writing on the ski area.  Montreal is Bob's lifelong home where he studied Arts and Science at Sir George Williams University, followed by Engineering at Concordia U., also in Montreal.  In 1963 he achieved certification with the American Ski Teachers Association of Natur Teknik (ASTAN) followed by teaching skiing for six years at Jay Peak.
For forty years Bob was involved in management and design consulting for the engineering business.  He has been project manager for multiple large paper companies, and has worked with Petro Canada and the TransCanada Pipeline.
Though English is his mother tongue, he is fluent in French, and he hopes to use both in promoting ISHA membership and visibility in Canada.
EINAR SUNDE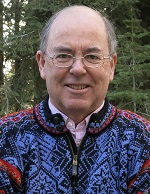 Einar Sunde was born in Norway in 1942 and, with his immediate family, moved to the United States in 1952. A love of skiing survived several years in Cincinnati and ten years in Southern California, the time in California nourished by frequent trips to Big Bear, Mt. Baldy, Kratka Ridge and the other ski areas around Los Angeles, with occasional trips to Mammoth, a trip to the 1960 Winter Olympics at Squaw Valley, and a number of return visits to Norway, including spending the 1962-1963 academic year at the University of Oslo. Moving north to attend law school at UC Berkeley in 1964, he discovered both the excitement of student demonstrations in Berkeley and the peace and quiet of skiing in the Sierra's. His love of history, books and skiing has resulted in a comprehensive collection of books and journals about skiing and has been making gradually progress on what may be a never-ending project - an annotated bibliography of the first 100 years of books on skiing (1863 to 1962). He has contributed papers to several ski history congresses and short articles to Skiing History. He has been a member of ISHA from the inception and a member of the board since 2003.
CHRISTOF THÖNY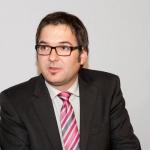 Christof Thöny of Bludenz, Austria, studied theology and history at the University of Innsbruck, and now teaches Catholic religion and history at the Bundesgynmasium Bludenz, while working as a project manager and publisher. Since 2005 he has been curating historical exhibitions and cultural projects. He is the author and editor of more than 50 publications and articles, mainly focused on regional history and the history of skiing. His projects include "Hannes Schneider, pioneer of skiing (2005), staged in the Arlberg and at the New England Ski Museum; 80 Years of Arlberg Kandahar at the Museum St. Anton for Interski 2011; "Wintersportarchiv," funded by the EU and including seven ski museums, ski archives, and ski associations in Vorarlberg and Allgäu (wintersporarchiv.org); and the skiing-history website skispuren.com. He has authored many papers and articles on the history of the sport.
IVAN WAGNER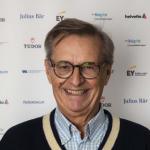 Ivan Wagner is chief editor of Der Schneehase, the Swiss Academic Ski Club (SAS) yearbook, which received an ISHA Lifetime Achievement Award in 2020. He was born in Prague and trained with the Czech national ski team. After the Russian invasion of 1968 he emigrated with his family to Switzerland, studied electrical engineering at the Federal Institute of Technology (ETH Zurich), and  joined SAS in 1969. He became a successful university alpine racer and mountaineer. He earned a master's degree in industrial management at Purdue and spent four decades in banking, retiring as chair of banking and financial services at Ernst & Young. He's a member of the Kandahar Ski Club and received its Sir Arnold Lunn Medal in 2010.
Staff
JANET WHITE, Executive Director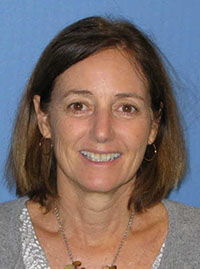 Janet's roots in skiing run deep: after graduating cum laude at the University of New Hampshire, she joined The Ski Market as skiwear manager and eight years later supervised staff training for 500 employees at 30 retail locations. For the next 20 years she worked as vice president for sales, education and business development for companies selling management software to nonprofits, including schools, universities and philanthropic organizations. Janet serves on the board of directors of the New England Ski Museum.
JAMIE COLEMAN, Membership Manager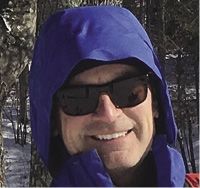 A lifelong Vermont skier and educator, Jamie is on the job answering your queries at the ISHA office in Manchester Center.