Collectibles: Pins and Patches
Image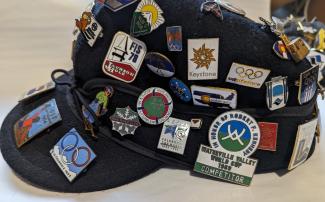 Every skier has a junk drawer full of souvenirs. Here's how to rank them.
Attend any Olympic event, and you'll encounter the "pin people": sellers and buyers of souvenir pins, circulating in the crowds and eager to trade. They wear hats and vests festooned with cloisonné tchotchkes, a story attached to each one.
Photo above: Richard Allen's hatful of history, sporting-event-related pins dating back to the 1936 FIS championship in Innsbruck, Austria. All photos by Seth Masia.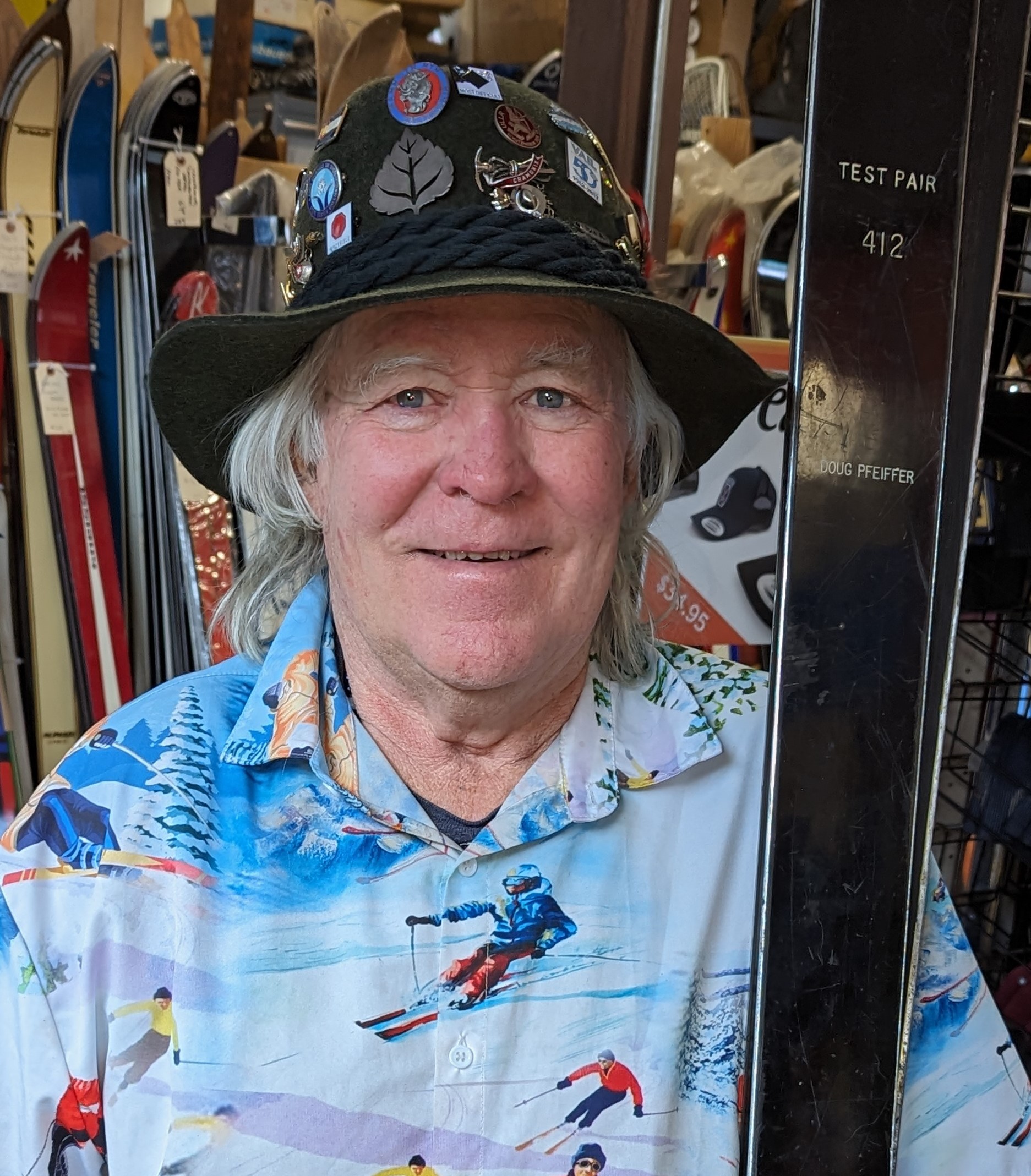 ISHA board member Richard Allen, owner of Vintage Ski World in Carbondale, Colorado, is more than a pin collector. He's a pin dealer, buying and selling hundreds of them each year and often ordering reproductions of popular pins in gross lots. His personal collection resides on a dozen hats, each weighing up to two pounds (roughly a kilogram) thanks to its colorful cargo. Hanging on the walls in the store are pin collections assembled by others.
One day in September, Allen and I sorted through some of the stock. We established several categories of pins, in a rough hierarchy:
Top of the game are the rare pins awarded for success in elite racing, such as Sun Valley's Diamond Sun pins or the Kandahar Diamond K pins.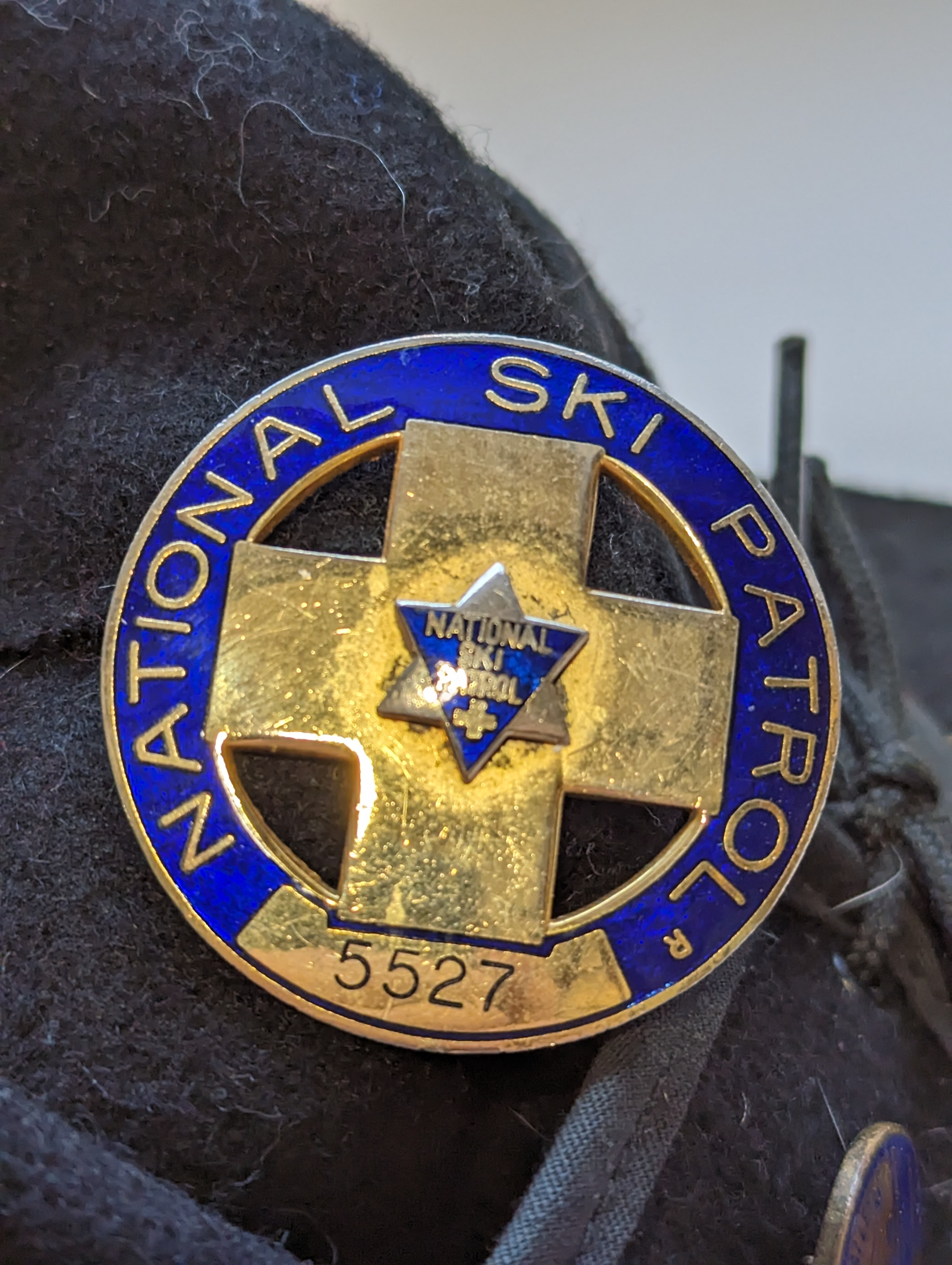 Second rank goes to certification pins, earned by passing formal tests of skiing expertise. Familiar examples are those from national ski instructor organizations—PSIA, CSIA, ESF, ISIA and so on. Ski patrol certification pins count, too. When a pin is engraved with the recipient's name, the authenticity value goes up.
Then come citizen-racing performance pins in platinum, gold, silver and bronze from NASTAR and similar race circuits. French skiers place great store in their Chamois, Flèche (arrow) and Fusée (rocket) pins, awarded in four levels for handicap racing in slalom, GS and super G, respectively. Many ski schools encourage students to earn skill-level pins; for instance, at Colorado's Beaver Creek you used to be able to earn the Talons pin by skiing 13 Grouse Mountain bump runs with an instructor (today it's a one-day annual event). Many ski clubs used to award pins for passing specific skill tests—I would value highly such pins that were given in the 1920s and '30s to members of the Ski Club of Great Britain. Another category of accomplishment pins is given by heliski guides to their guests for completing 50,000 or 100,000 or 150,000 vertical feet.
Finally, some military organizations awarded pins for skiing skills, comparable to marksmanship badges. I recently bought a pair of '40s-era Swedish army expert-skier pins in gold and bronze.
That brings us to military pins and patches in general. American skiers are familiar with pins honoring the 10th Mountain Division. Some of these are reproductions of the pins worn by 10th Mountain troopers while in service. Some pins represent specific honors; for instance, a pin with crossed silver skis and "U.S." in gold at the center is, according to the late Bob Parker, a combat infantry badge. It should be worn only by Americans who served in uniform in a combat zone.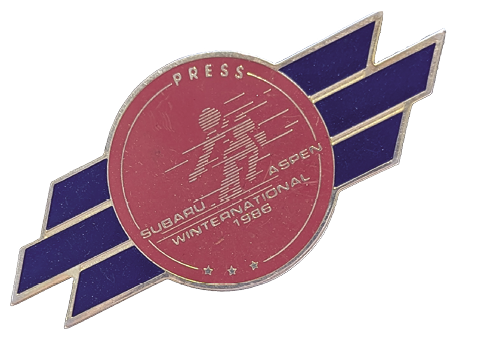 Next in the pin hierarchy are those issued for specific events. Top rank goes to pins recognizing officials at high-profile happenings. One of my ambitions is to collect press pins from Olympic and World Championship venues—rare items, indeed. In addition to competition, pins can commemorate the anniversary of a resort or organization. Special pins made in 1986, for instance, honored the 50th anniversaries of Sun Valley and SKI Magazine, both celebrated in a single week-long party. If you attended a party or event honoring a retired ski racer, you might have come away with a commemorative pin.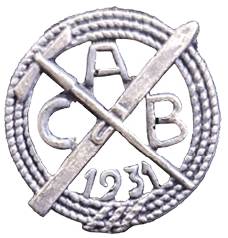 Often when you join or donate money to an organization, you get a membership pin. These include ski clubs, ski teams and national nonprofits (ISHA has printed stickers but not yet pins).
Most common are the promotional pins. You wear these to show that you've skied at this resort and that one, that you like this brand of skis or boots. But some are rare treasures: In 1941, the Dick Durrance Ski School at Alta gave pins to students. In the 1950s, Stein Eriksen's various ski schools did the same.
Off to the side are pins that appeal for their entertainment value. These range from Snoopy carrying skis to the insider "powder pig" pin, which depicts a tricolor hog superimposed on skis, lampooning the French cockerel logo long associated with Rossignol.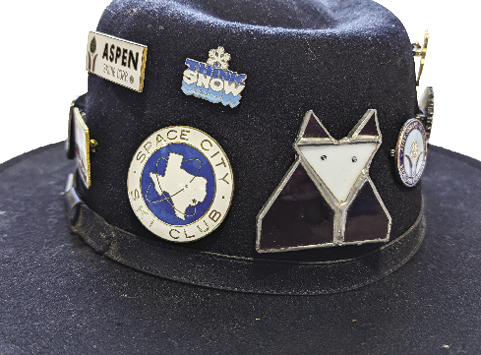 How much to pay for a pin? Anywhere from a buck to several hundred dollars; the average pin goes for somewhere between $5 and $10. Price depends on rarity, age, size and design. A hard-enamel cloisonné pin is worth more than a plastic pin, for instance, and a 1950s-era patch of fine multicolored embroidery on thin, soft cloth is worth more than a '70s-era patch that's mechanically stitched on thick felt. A 1947 Aspen pin designed by famed Bauhaus artist Herbert Bayer ought to be worth more than a 1995 Aspen pin. A 1950 FIS patch once owned by an Olympic champion might be worth $150; meanwhile, a 1936 FIS Innsbruck Weltkämpfe pin might sell for a lot more to someone who understands the historical significance of that counter-Olympic and anti-Nazi world championship event. 
Seth Masia is president of ISHA.
Already a Member?