Rosi Mittermaier - Olympic triple-medalist, World Cup champ
"Golden Rosi" Mittermaier, who scored two golds and a silver at the 1976 Innsbruck Olympics, died January 4, 2023, at age 72. According to her family, she had suffered a "long and painful illness."
After her three medals at Innsbruck, Mittermaier went on to win the 1976 overall, slalom and combined World Cup trophies. She then retired, after a nine-year career on the circuit.
(Photo above: Rosi with her son Felix Neureuther; Andreas Wenzel photo)
The daughter of a ski instructor and restaurateur at Reit-im-Winkl in the Bavarian Alps, Mittermaier was a happy-go-lucky 16-year-old when she raced in the inaugural World Cup season, 1966-67. Over the next eight winters her casual approach to training meant she scored just six victories. She just had too much fun doing what she enjoyed the most – skiing during the entire winter and relaxing in her cozy mountains in the off-season. Her friends and rivals remember the charming German for her huge smile and typically positive attitude in all circumstances – including when she lost big races by small margins, or had to come back from tough injuries. We all appreciated that Rosi considered ski racing a pleasant and exciting activity – nearly a hobby – until she found out that her talent was not enough to accomplish the great performances that seemed promised to her.
Nonetheless, she finished second in World Cup slalom standings in 1973 and 1974, and third in the overall standings in the 1975 season. That summer, at age 24, she got serious about training for the upcoming Olympic season. When Anne-Marie Moser Proell took a break to be with her dying father, Rosi felt that she had chance to medal, and to grab the overall World Cup globe.
The hard training paid off. Mittermaier went into the Innsbruck games with 10 World Cup podiums, and two wins, in slalom and combined. At Innsbruck she skied to a half-second win in downhill (over Brigitte Totschnig and Cindy Nelson), and a third-of-a-second win in slalom (over Claudia Giordani and Hanni Wenzel). In the GS, she missed the triple-gold hat trick by .12 second, behind Canada's Kathy Kreiner. And she won the "paper" FIS gold in combined.
Among women, only Hanni Wenzel and Janica Kostelic have equaled or bettered Mittermaier's single-Olympic performance. Wenzel scored gold in slalom and GS, and silver in downhill, in 1980. In 2002, in the SuperG era, Kostelic won three golds and a silver.
Mittermaier finished out the 1976 season with wins at the Copper Mountain slalom and GS, and third in the Aspen downhill. Television highlighted her bright smile and sunny personality for a new American audience, and on her retirement from "amateur" sports, Mark McCormack of the International Management Group IMG offered her a contract that made her one of the highest paid among female ski racers.
Rosi's popularity never faded. After marrying slalom specialist Christian Neureuther, she was soon back on the front pages of the glossy German magazines thank to the numerous successes of her son Felix Neurather, one of the best technical specialists on the circuit until his retirement in 2020. "You showed me the stars when I was a child," he posted on his social media page. "Now you're one of them." –Patrick Lang
Also mourned: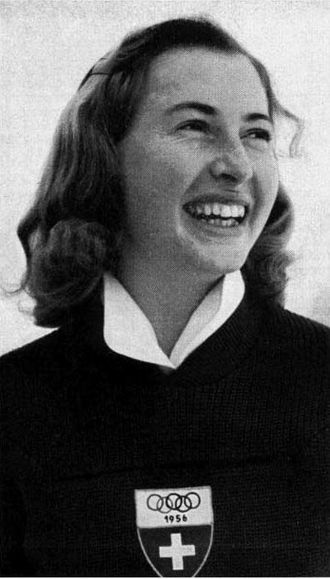 Two other famous racers also passed over recently. Swiss Renée Colliard, slalom gold medalist at the 1956 Cortina Olympics, died December 15, 2022 at age 88 in Crans-Montana. After her three-year racing career, she finished her studies in pharmacy at Geneva, Switzerland, then ran a pharmacy shop in Valais.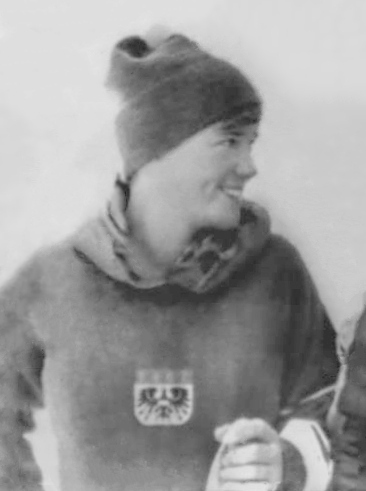 Austrian Traudl Hecher, who won bronze in downhill at both the 1960 Squaw Valley (at age 16) and 1964 Innsbruck Olympics, died in January 10, 2023, at age 79. In the pre-World Cup era she was a dominant speedster, with victories in the Kandahar (Mürren, Sestriere), the Hahnenkamm at Kitzbühel, Val d'Isère, and Grindelwald, plus the Harriman Cup and US National Downhill in 1960. She was mother to ski racers Stephan and Elisabeth Gürgl. Lizzy won World Championship gold in 2011 in both downhill and Super G.