Ron LeMaster - Coach, author, mentor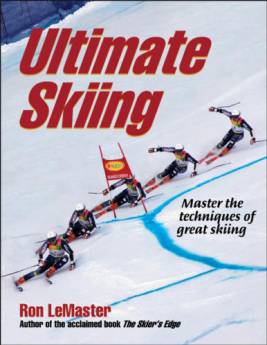 Ron LeMaster, the widely-respected analyst of ski technique, was killed November 30 in a collision with a snowboarder. He was 72 years old.
The accident took place on Windmill, an intermediate run at Eldora, near LeMaster's home in Boulder, Colorado. When patrollers arrived they found him unconscious and not breathing. After efforts at resuscitation, LeMaster was declared dead at the scene. The snowboarder was treated for injuries, interviewed by sheriff's deputies, and released.
LeMaster was born in Denver and learned to ski as a child, but attended high school in the Chicago suburbs. He attended the University of Colorado/Boulder, but dropped out for seven years to teach skiing in Aspen, where he also raced and coached. He returned to Boulder and graduated in 1979 with a BS in mechanical engineering, while working in the Department of Physics and coached the ski team. where he skied, taught physics. He then went to grad school at the University of Minnesota, earning an MS in computer science in 1981. He retired in 2018 after a forty-year career as lead software engineer for IBM, IGS, the University of Colorado/Boulder and the InfoPrint division of Ricoh.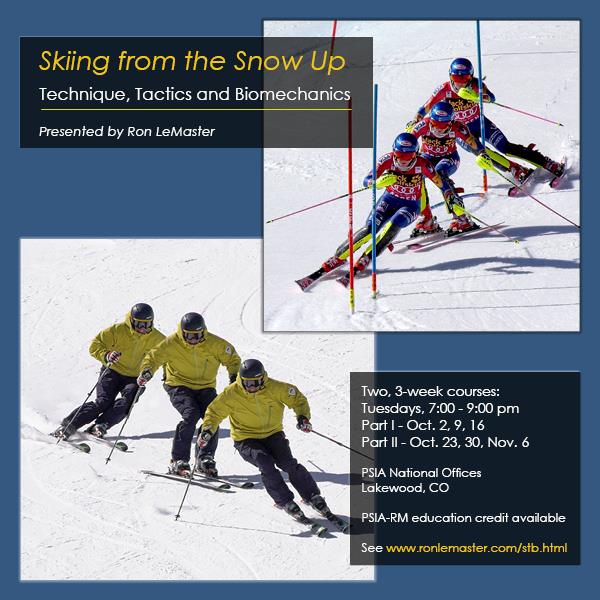 On snow, LeMaster earned PSIA certification in 1971. He taught and coached in Aspen and Vail, and became well-known for analyzing the techniques of World Cup racers and expert ski instructors, using his own high-definition sequence photos. He published widely for PSIA, in major ski magazines, and in influential books, including Skier's Edge (1998) and Ultimate Skiing (2009). Ultimate Skiing was translated into several languages, including Polish and Chinese. He taught courses on ski technique and biomechanics for PSIA and USSA.
Beginning in 2010, LeMaster wrote dozens of articles for Skiing History. His final piece, on ruade, appears in the November-December 2021 issue.