Patricia Doran - Ski fashion editor, journalist
Pat Doran, the fashion journalist who covered the skiwear scene for a generation, died November 30, 2020, in New York City.
Pat grew up in a colorful, complex and prosperous family in Atlanta, Georgia. She attended Bryn Mawr and in 1953 graduated from Atlanta's Oglethorpe University. She then studied fashion in New York and worked as a buyer and designer for several department stores. In 1955, on a whim, she married Charlie Oppizzi. The couple skied in Vermont on weekends. In 1960 Charlie got a Fulbright scholarship to teach in Edinburgh, and the couple spent holidays touring Western Europe.
Back in New York, Pat began reporting for fashion trade papers, including Women's Wear Daily and McCall's Fashion News, while Charlie attended grad school at New York University. They settled in an apartment on Washington Square. Charlie taught high school English. In 1964 they adopted their son Michael and a year later his brother Patrick. The opened Le Weekend, the first of a series of Manhattan boutiques.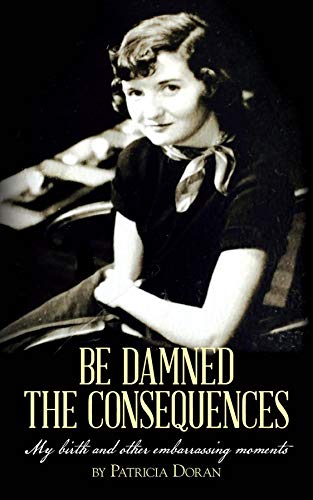 In 1969 John Fry offered Pat a job as fashion editor for Times Mirror Magazines. For the next decade she supervised fashion shoots for SKI Magazine and SKI Business. In 1978 she helped launch Sportstyle Magazine. She and Charlie divorced in 1983 (he died in 2017).
In 1997 Pat moved to Cabo San Lucas and opened a flower shop. She was soon back in New York, working as an account supervisor at the J. Walter Thompson advertising agency, then as editorial director at Fashion Planet. She retired once more in 2000, to Ajijic, Mexico. She settled down with Bill Lindley (he died in 2012) and functioned as a sort of social director for the anglophone community, while organizing fundraisers for local schools and scholarships.
In deteriorating health, Pat returned to New York in 2019 to live with her son Michael and his family. Her memoir, Be Damned the Consequences, was published five days after her death. –Seth Masia
Remembering Pat Doran
Pat Doran, beyond debate the first woman of sports fashion journalism, passed away late last year. She had recently moved back to New York to spend time with her beloved sons, Michael and Patrick, after living for around 10 years in Mexico at Cabo with her dear friends, John and Mary Bragg. Prior to that, she had presided over a rambling apartment on Washington Square that hosted more than a few parties.
I was Pat's editor at SportStyle Magazine. We met in 1978 when I was starting SportStyle and looking for a fashion editor. Pat held that post at Ski Magazine and a few minutes after meeting her, the decision was crystal clear that Pat was the only one that could do. At the time, she was making more money than I was as her boss but that didn't matter because it was pretty obvious that we needed Pat much more than she needed us. We paid up and it is in the Top Five best decisions I made of my life.
Except for Pat, all of us at Sportstyle were in our 20s and the magazine became like an extension of college life for us, except that we got paid and had expense accounts to go on cool trips. We probably wouldn't have gotten anywhere without Pat. She was the one that knew everyone and especially everyone who was important. She even knew ski royalty like Willy Bogner. Her circle of friends and admirers around the sports business was simply amazing.
But her contribution to our editorial product was far more important than that. One of my favorite stories about Pat was the time she wrote me a memo about a year after we started, listing all the things we should have been doing and some of the things we were doing that we shouldn't. I listened politely and put the memo in my desk. About a year later, I ran across it and realized that, point by point, she was right about everything. She had phenomenal fashion sense, of course, that made SportStyle unique among a newsstand full of trade publications. She also had an uncanny eye for lifestyle trends that would prove important. My job became making sure the paper got out on time and her job became providing the inspiration.
Pat was originally from Atlanta, and there was always a touch of the Southern Belle about her. She never told anyone her age. She also wanted to be sure that nobody ever saw her when she wasn't looking her best. A few weeks before she died, she called me out of the blue on Facetime but had the camera pointed away from her. We shared some wonderful memories and I will always treasure having those moments with her, not really suspecting that they would be the last ones. When I shared the news about her passing with the rest of our SportStyle group, we were all heartbroken. Those years we all recall with a special fondness and a deep bond that we have nurtured to this day. The void left by Pat means it will never be the same. –John Horan