Image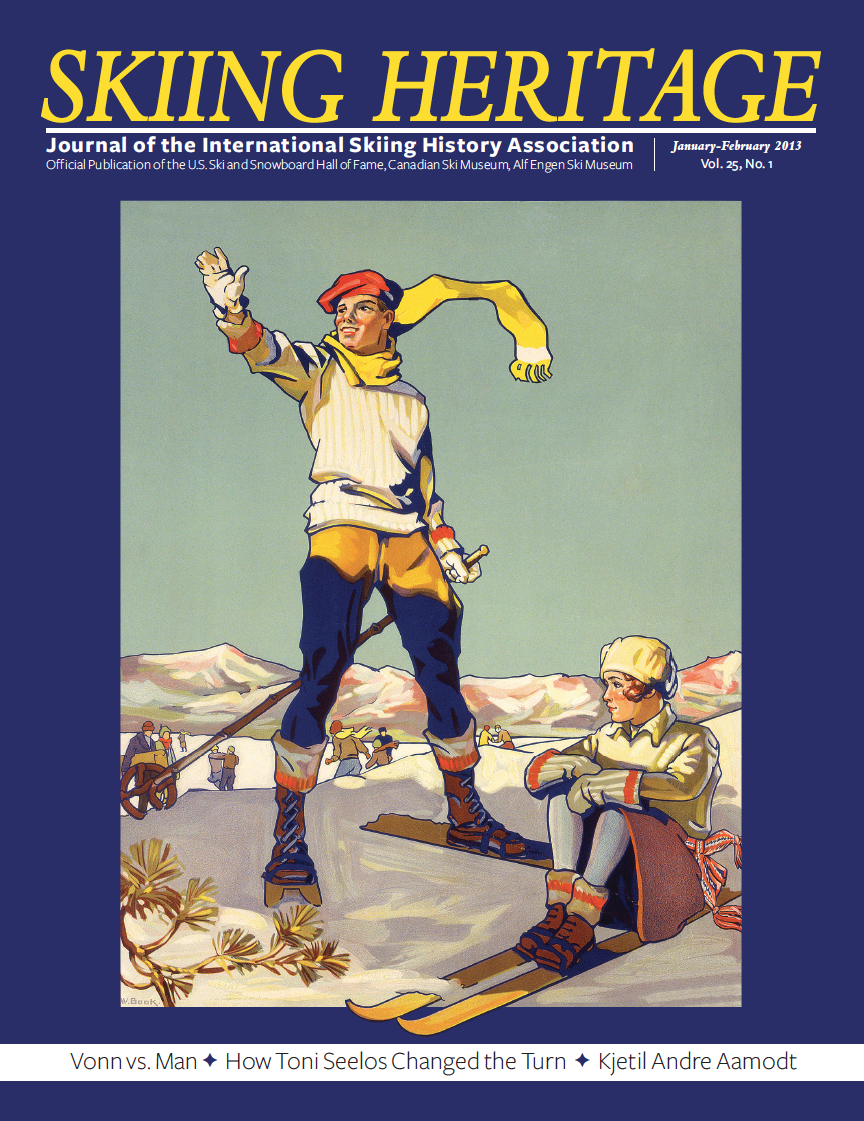 Magazine Summary
View detailed highlights of what's in the current issue of Skiing History Magazine. 
Receive this issue and five more, plus other benefits, when you purchase a one-year ISHA membership. 
On the Cover
On the Cover
This poster, titled Quebec for Winter Sports, was published by the Canadian Pacific Railway, circa 1935. (Canadian Pacific Archives A6120; to learn more, go to www.cpr.ca). The poster is reproduced in Danielle Soucy's book, Tracks in the Snow, that details the history of skiing in Quebec . For a review, see page 36 of this issue.